Lee E. Oppenheimer, DDS
Periodontist in Hilton Head Island, SC
Lowcountry Periodontics and Dental Implants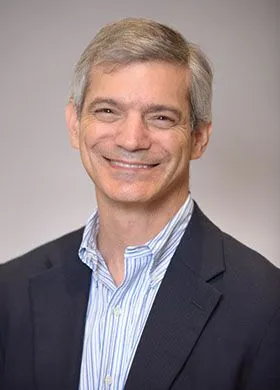 Education:
Undergraduate: University of North Carolina - Chapel Hill, BS: Biology
Dental School: University of North Carolina - Chapel Hill
Specialty Residency in Periodontics and Dental Implants: Medical College of Georgia Augusta , Georgia
Established Practice Limited to Periodontics and Dental Implants on Hilton Head Island in 1994
Personal:
Dr. Oppenheimer was born and raised in Miami, Florida. He enjoys visiting his remaining family in Miami and Key West every summer. And every Thanksgiving his extended family of aunts and uncles and cousins gathers in Miami for a big, loud meal! He met his wife Samantha while they were undergraduates at UNC-CH and they were married in 1990. After Dr. Oppenheimer finished his periodontal education, they were thrilled to find Hilton Head Island and relocate here and open Hilton Head Island's first full time periodontal practice. Hilton Head Island has proven to be a great place to live, work, and play. Their sons, Adam and Mark, grew up here attending local schools until leaving for college. They now make their homes in North Carolina and Miami, but they come home to the Lowcountry when they get homesick for fresh shrimp and the smell of pluff mud. Dr. Oppenheimer loves living in the Lowcountry where he enjoys all water activities especially fishing and boating. While he no longer plays tennis in the local USTA league, he and Samantha have recently started learning pickleball. Beyond his appreciation for the beauty of our area, Dr. Oppenheimer's favorite part of living here is the people he meets. His patients have lived in and visited such interesting places and they give the best travel advice.
Professional Affiliations:
South Carolina Society of Periodontists - Past President
Southern Academy of Periodontists
South Carolina Dental Association
---
Kane Ramsey DMD, MSD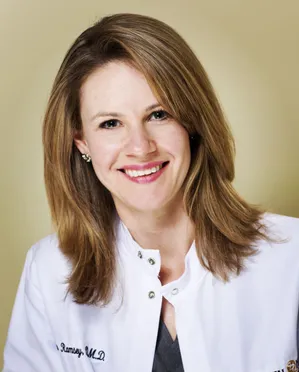 Education:
Undergraduate: University of Mary Washington- Fredericksburg, VA BS: Biology
Dental School: Tufts University School of Dental Medicine- Boston, MA
Specialty Residency: Virginia Commonwealth University Department of Periodontics- Richmond, VA
Board Certified in Periodontics and Implant Dentistry
Personal:
Dr. Ramsey was born and raised in Stamford, Connecticut. While she will always consider herself an "east-coaster", she and her fiancé decided to make a lifestyle change and relocate from the city of Boston and move to the beautiful island of Hilton Head. Dr. Ramsey's journey to becoming a periodontist stemmed from a childhood accident, and from those experiences she knew she wanted to be a part of the dental medical community. Dr. Ramsey and her fiancé, Dylan, are looking forward to their wedding in the fall and eventually starting a family and creating new family traditions in the Lowcountry. When she isn't working, Dr. Ramsey loves riding horses, playing guitar and her newest hobby is learning how to surf.


Professional Affiliations:
American Academy of Periodontics
American Dental Association
Southern Academy of Periodontists